Printable Alphabet Worksheets A-Z For Kindergarten
Printable Alphabet Worksheets A-Z For Kindergarten will help your students learn and practice the single letter of the alphabet. Use in your homeschool, Pre-K, Kindergarten, or first-grade classrooms as you introduce each letter or sound.
As you know, Learning all the letters can be tough and writing them can be even tougher but we hope these alphabet worksheets A-Z for kindergartens help make the process a little bit easier.
These printables allow students to focus on one letter at a time with one letter featured per page.
This packet has 73 pages and includes :
Trace upper and lower case letter.
Trace and read a word that begins with the letter.
Create the booklets:

Read a word that begins with the letter and color it.
Write a word for each letter, and then draw its picture.
Write a word, and then write in a simple sentence.

The last page is a game with words and pictures.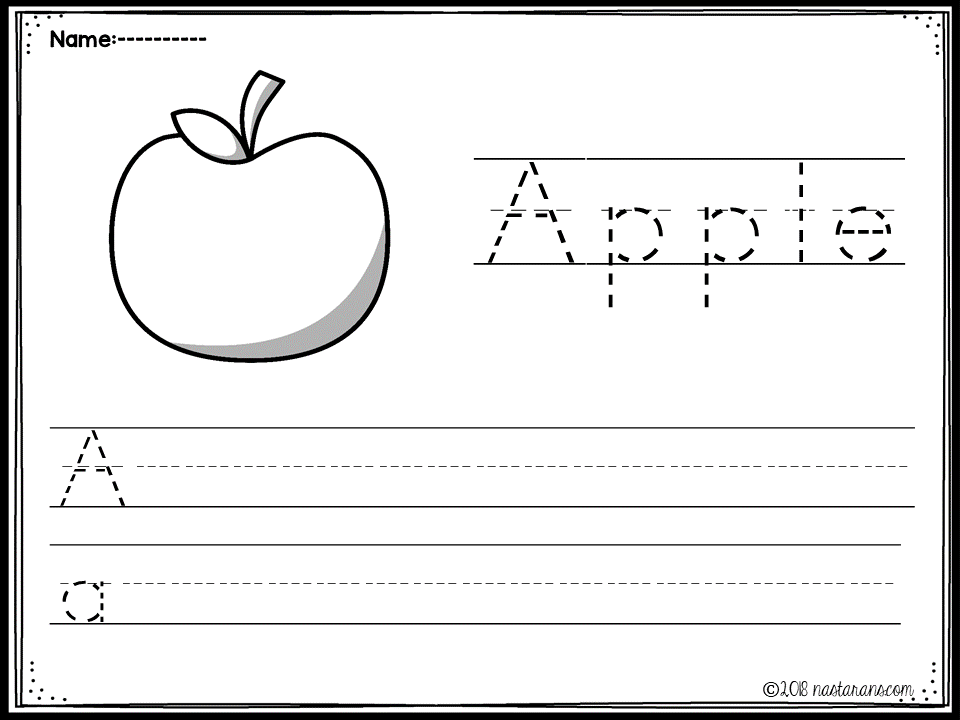 How to save this free sample of Printable Alphabet Worksheets A-Z For Kindergarten:
Click and hold (Mac) or right mouse click (PC) on of the image below until a dialog box appears.
If you are using Internet Explorer, select "Download image to disk." If you are using Google Chrome, select "Save this image as."
A box pops up asking you where you want to save the image to. Navigate to the folder in which you want to keep your images.
Usually, you'll want to rename the image, giving it a name that will make sense to you a few months down the line. In the "Save image as" box, change the name of the picture to the name you have chosen.
If you are working on a Mac, also make sure that the name you choose ends in .jpg (if you are using a PC it will automatically insert this extension for you).
Click on the "save" button. You now have an identical copy of this worksheet.
If you like this worksheet, click on the picture below to check out the Alphabet Worksheets A-Z.
Printable Alphabet Worksheets A-Z
Pin for later:
Also click on the link below to check out the other Alphabet Worksheets: